ESDF Scholarship
NOW CLOSED please check back in Jan/Feb 2024
Presented at our Annual Auction and Dinner Gala May 13, 2023 5-9:30pm and given to top seniors in the district that have applied.
To be considered for this scholarship:
To be considered for this scholarship:
Student must be on track to graduate from the following EPS High Schools:  Evergreen, Heritage, Legacy, Mountain View, Union, or HELA in June 2023.
Students with a commitment to both school and community will be given preference.
You will need the following downloads to apply: 
2 Letter of References (1 personal and 1 professional)
First Set of Senior Year Transcripts
Brief essay introducing yourself, what field of study you are taking, what are your career objectives and have you overcome any challenges in your life that have made it difficult to get you where you are OR that will make attending college more difficult.
If you have questions about the application or the process, please contact Rebecca Bafus at Evergreen School District Foundation Office at 360.604.4022 or [email protected]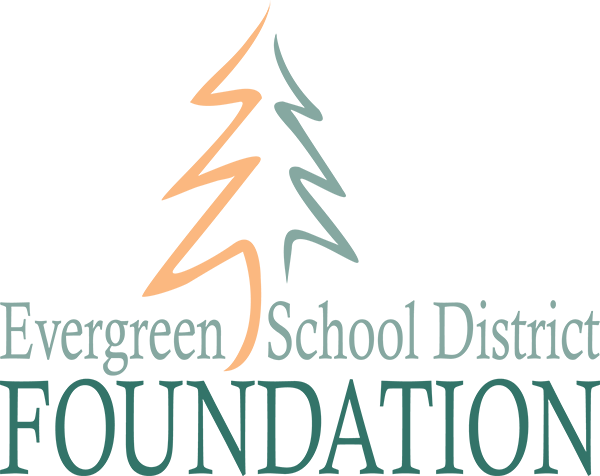 Eligibility: Students selected to receive this scholarship award shall be graduating seniors from one of the Evergreen School District high schools, with intent to continue their education at an accredited two-year or four-year college, university, vocational or technical school, full-time, beginning the fall term or semester following their high school graduation. The scholarship committee will consider character, community service, and academic record; however, these are not the sole criteria for selecting deserving students.
The Evergreen School District Foundation Scholarship is targeted toward students in good standing at school and in the community. A strong work ethic, both in and out of school, is important. In addition, the scholarship shall be awarded to students who are positive role models for their fellow classmates and the community. This is a competitive process and funding is limited; therefore, not all applicants are guaranteed a scholarship. An interview may be a requirement.
Additional Information:   All Scholarship recipients will be required to attend our Annual Auction and Dinner Gala on Saturday May 13, 2023 5-9:30pm (Please hold this date open)  where they will be presented their scholarship ON STAGE.   Also please note that scholarship recipients may be called upon on occasion to meet with prospective donors in order to help raise funds for future scholarship recipients.
Deadline: Wednesday March 8, 2023 by 5:00 PM
*Note – this scholarship can ONLY be applied for by electronically submission on this website.  Please do not mail your application or hand deliver it to the Foundation/District office.
Sorry. This form is no longer available.
Physical Address:
13413 NE LeRoy Haagen Memorial Drive
Vancouver, WA 98684
Mailing Address:
13215 C-8 SE Mill Plain Blvd.
PMB:252
Vancouver, WA 98684
© 2019 Evergreen School District Foundation. A 501(c)3 Non-profit Organization - All rights reserved. Nonprofit Web Design by Gravitate.