ABOUT:
The Educator of the Year Award (EOY) began in 2012 and focuses public attention on excellence in education. The Educator of the Year is nominated by district personnel or community members. A nominee for Educator of the Year Award is for an exceptionally inspiring, committed, and dedicated educator. Someone who has impacted and influenced student learning, inspired and provided support for student success and has a vision and commitment to equity for all students.
A committee comprised of at least 2 ESDF Board Members, 2 representatives from Evergreen Public Schools and 2 Community Members will review the nominations and make the final selection for the Educator of the Year recipient.  The winner and one guest will be asked to join ESDF at our annual Silent Auction and Dinner Gala,  where they will be presented the award on stage.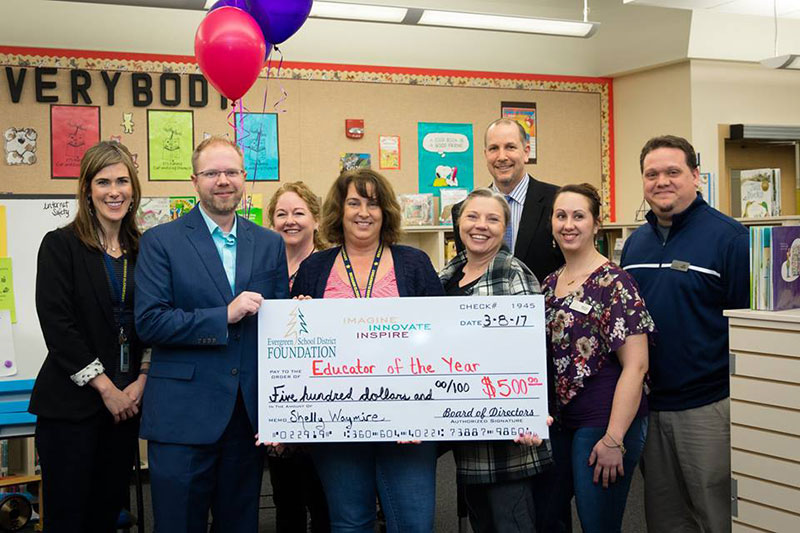 Educator of the Year 2017 – Shelly Waymire
The Application Opens December 21st, 2019
Sorry. This form is no longer available.